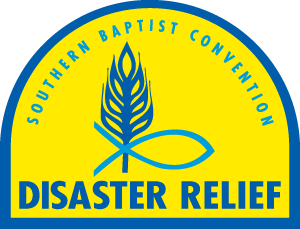 Central Bearden Disaster Relief
About
Central Bearden's Disaster Relief program is a part of the Tennessee Baptist Disaster Relief. This is a cooperative, volunteer ministry of the Tennessee Baptist Convention and affiliated churches. It is totally dependent upon volunteers who give their time, energy, talents and finances to assist others in a time of disaster.
Mayfield, KY Storm Damage
The following supplies are being collected through Knox County Association of Baptists and the SBC Disaster Relief. Please drop your donations off at 7709 Westland Dr (KCAB offices). Monetary donations can be made to "Knox County Association of Baptists Disaster Relief, PO Box 11028, Knoxville, TN 37939" or at kcab.org/donate.
Tools: hardware, box knives, hammers, flat pry bar, flat shovels, tyvek suits, wheelbarrows, floor squeegees, large heavy-duty garbage bags, hoses, mosquito repellent, cleaning supplies, mops, brooms, buckets, squeegees, scoop shovels, rakes, safety glasses, leather gloves, long rubber gloves, rubber gloves, mechanic-type globes, small scrub brushes, push brooms, box fans.
Home Goods: new sheets, new backpacks, new school supplies, gift cards, new toys, crayons, coloring books, toilet paper, paper towels, paper plates, paper cups, napkins, plasticware, new dishes, new towels and washcloths, laundry detergent, fabric softener, dryer sheets, shampoo, conditioner, body wash, soap, new hairbrushes, deodorant, antiperspirant, toothpaste, toothbrushes, feminine hygiene products, baby formula, baby food, baby wipes, baby diapers, adult diapers.
New Clothing: underwear and bras (must be in original packaging), socks, shoes, sneakers, sandals, clothing.
Food: gatorade/powerade, individually wrapped snack foods with long shelf life.
Volunteer Teams
Recovery
Child Care Services
Rebuild & Recovery
Shower Trailers
Transportation
Mass Feeding
Chaplain Services
Water Purification Activities
Laundry for Disaster Victims/Teams/Communication Services
Volunteer Requirements
Member of a cooperating Tennessee Southern Baptist Church
Must have satisfactorily completed the training course and specialized training
Must be flexible
Certain units may require criminal background checks (e.g. Childcare unit)
Certain responsibilities may require background checks, motor vehicle checks and special licensing requirements (e.g. driver for any state equipment)