Worship Rehearsals
Choir, Bible Study, & Worship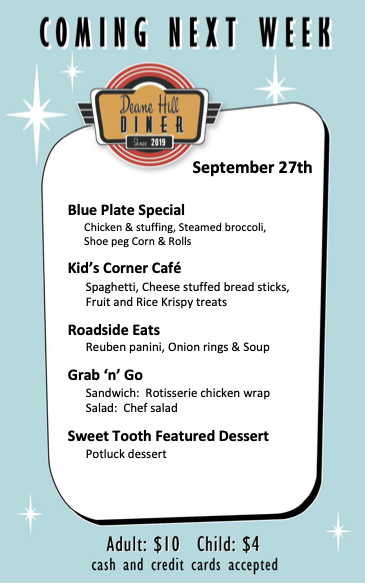 Children
Nursery – 5th Grade
Childcare is available for children 2 and under.
WAM (Worship, Activities, & Missions)
This rotation of activities for elementary students includes a time of worship and devotion, activities exploring a variety of ministries; and learning about sharing God's love for the world through missions and how they can be involved in the great commission! Each night concludes with a closing celebration.
Preschool activities begin with praising God through music, followed by missions where they explore God's love for the world and how they, too, are "big enough" to share God's love with others.
Students
6th – 12th Grade
Middle & High School students gather for Mid/Week in the Journey Room for food, worship, & fellowship. This time together allows students a chance to connect and build a community of Christians all focused on living their lives Christ-Centered and Community Focused.
A typical week:
6:00 PM – 6:25 PM: Dinner
6:25 PM - 7:00 PM: Worship and Bible Study
7:00 PM - 7:30 PM: Hangout Time

WORSHIP LEADING GROUPS for STUDENTS:
Students may participate in the Midweek Student Ministry Band on Wednesday evenings by invitation - contact the Student Ministry Office for info. In addition, high school students are invited to sing in the Central Bearden Worship Choir for adults and students. The choir meets for rehearsal and worship preparation following the Student Mid/Week gathering. Students who are new string players may also join the string ensemble that meets on Wednesday afternoons before Mid/Week. Contact the Worship Ministries Office for info.
Bible Studies are offered during this time on books of the Bible or topics related to living the Christian life. All ages of adults are invited.

Central Bearden Worship Choir
High schoolers, college students & adults are invited to join Central's choir for rehearsal and worship preparation on Wednesdays at 7:00 PM in the 2nd Floor Worship Ministries Suite, directed by Mark Groves. This groups sings weekly on Sunday mornings as a worship leading choir.

Central Brass & Winds
This is Central's "orchestra" that plays semi-regularly for Sunday worship gatherings. We invite not only woodwind, brass, and percussion players to join us, but also string players with some experience. This group meets at 7:00 PM in the Orchestra Rehearsal Room in the 2nd Floor Worship Ministries Suite, directed by Trey Lindsay. An additional string ensemble for newer players meets on Wednesday afternoons, led by Pam Robertson. Contact the Worship Ministries Office for more info.