The Recreation Outreach Center offers activities for all ages, experience and abilities. We invite you to take advantage of our Ninja Gym, basketball court, walking track, cardio/weight room, racquetball court, spacious game room, and lounge.

Ninja Gym
A new, fun, and challenging way to experience fitness

Exercise Groups
In partnership with Central Women

Facilities
We're not just a gym!
Many of the activities at the ROC require a release form. Download one and bring it with you on your first visit!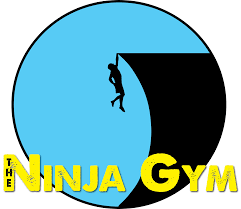 Monday: 6:30 PM - 9:30 PM
Friday: 4:30 PM - 9:30 PM Open Gym (Closed October 1)
hours and times are subject to change
The Ninja Gym (a ninja warrior gym here in Knoxville) at the ROC is designed to be a fun, challenging, and new way for people to experience fitness. It was designed and built by "American Ninja Warrior" Kevin Carbone, with assistance from fellow Warrior Nico Long. The Ninja Gym is designed to strengthen your body through healthy self competition. It is our hope that this Knoxville ninja course will be a fun way to gain self-confidence by being able to tackle new and different obstacles. And in doing so, children and adults can grow into more self-motivated people rather than comparing themselves with someone else. The main point of the Ninja Gym is to be used as a tool to connect people with Jesus - bottom line. All we want is to introduce people to Jesus through this new avenue.
Central Bearden Stretches Ministry with Ninja Gym - Article
This class taught by instructors from Covenant Health focuses on developing core strength and stability, as well as all the major muscles in the body. Bodyweight is used & this class does go to the floor. Participants need a mat.
When: Mondays from 9:00 – 10:00 am
This is a low impact, but higher intensity cardio class taught by Covenant Health instructors. After the cardio portion there is a short muscular endurance phase followed by stretching at the end. Participants will need a mat.
When: Tuesdays & Fridays from 9:00 – 10:00 am
Keola Christian Fitness and yoga alternative transforms the time you set aside for physical fitness into something even more valuable and successful by uniquely sharing the love story of the Gospel as you move. Keola Fit is based off of 1 Timothy 4:8 "For physical training is of some value, but godliness has value for all things, holding promise for both the present life and the life to come." Physically similar to Piyo or Cardio Pilates Classes, they are both low and high intensity workout options that meet the needs of all fitness levels.
When: Tuesdays from 6:30 – 7:30 pm
Founded by former Vol All- SEC soccer player Sarah Van Sickle, Beauty Hunters is an all-female boot camp style workout designed as a movement for women to find the true beauty in themselves. The goal of Beauty Hunters is to avoid pressuring women to fit into a certain size dress or to look the way that the world tells them to look, but rather to look deep inside and to see the beauty that God has placed inside of them.
When: Mondays & Thursdays from 6:30 – 7:30 pm
Men's Church League Basketball
Spring and Fall leagues available with the goal of promoting fun and fellowship through basketball.
A weekly tradition of playing cards, games, having lunch, and enjoying fellowship with one another! We meet Tuesdays from 10:00 am to 5:00 pm and on the 2nd & 4th Thursday of the month from 10:00 am to 5:00 pm in the ROC Lounge.
The ROC has one racquetball court which is available when the gym is open. Rackets and balls are available at the front desk. You may use these facilities for Racquetball, Handball, and Wallyball (volleyball played in the racquetball court). Hours of availability are the same as the Ninja Gym hours.
This room boasts an offering of various table games including air hockey, billiards, as well as board games and arts & crafts. The Game Room is available families to use during the year.
This track makes a good substitute for inclement weather walking.
Includes numerous weight machines and cardio equipment to meet your fitness goals.