Associate Pastor for Worship and the Arts
We are pleased to announce Mark Groves as our new Associate Pastor for Worship and the Arts with a vote of 434 Yes's and 1 No. At this time, we ask that you respect him and his family's wishes to go back to Florida and tell their staff before we make a formal announcement via social media on Wednesday. 
Continue to pray for Mark and his family as they begin the transition to come to Knoxville!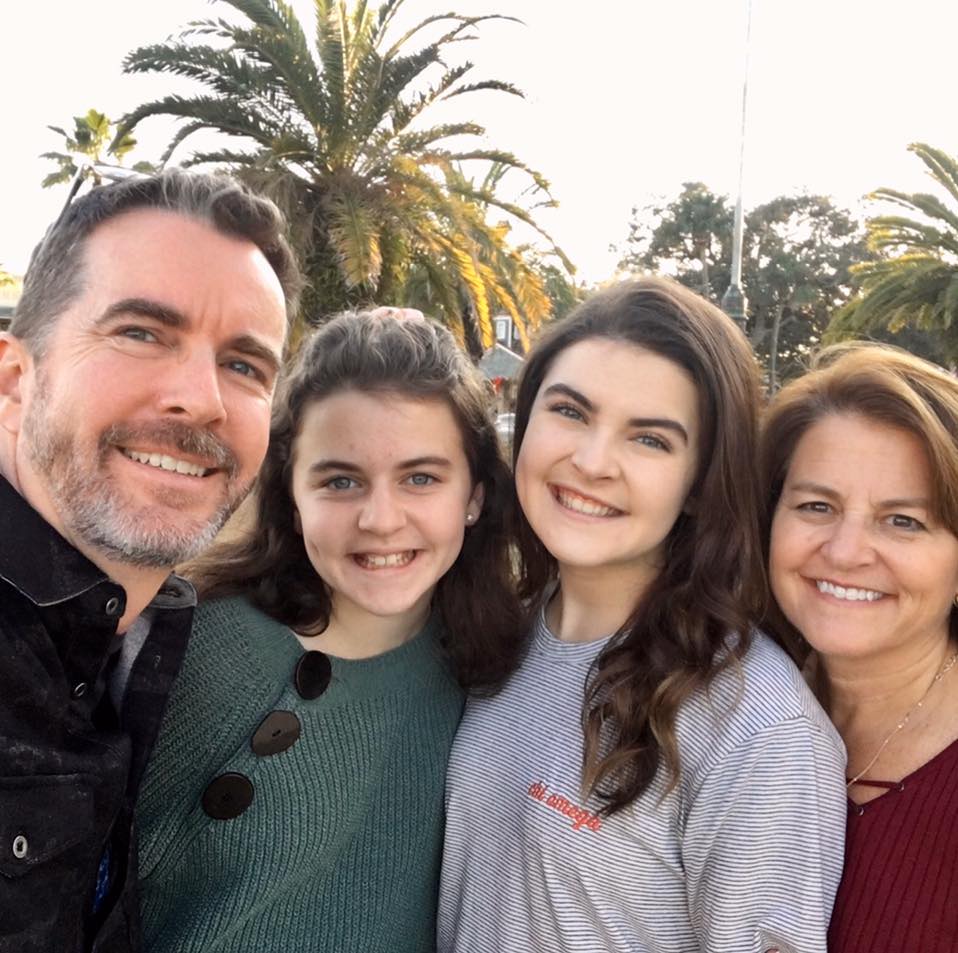 Mark Groves is husband to Sarah Standerfer Groves and father to Gracie and Lily. Mark was born and raised in Arkansas alongside an older brother and sister. It was at Blytheville First Baptist Church where he began following Jesus and answered a call to full-time ministry. Mark's parents encouraged the development of his musical gifts through worship in the church from a young age.

His early influences came from a wide variety of ministers, teachers, musicians, friends, as well as professors and mentors during his college years at Oklahoma Baptist University. The Groves family enjoys sharing time together and exploring through travel, arts, entertainment, outdoors, learning, and enjoying life.
"Worship is our response to God in the world and in our lives. It is a journey with Jesus in celebration and re-creation of His story. It is our response to the moving and acts of Holy Spirit. True worship unites believers, celebrates the gospel story of redemption, and celebrates God's grace, mercy and love in all of humanity.
I personally value encouraging others in the love of Christ and worship of God, alongside the why and how of serving, giving, and creating. I believe that all ages, backgrounds, and people of musical persuasions should worship together when possible, learning to serve one another in a spirit of harmony and unity. It is what I believe to be a beautiful picture of God's kingdom."
– MARK GROVES
Visiting Speaker
Sacred Music Certificate Program
University of North Florida
Worship Leader & Keyboardist
General Assembly of the Cooperative Baptist Fellowship
Memphis, TN
Writer – Worship
LifeWay Periodical
Presenter & Session Leader
Williams Baptist University Small Church Worship Conference
Member
Various professional organizations in areas of leadership, music, arts; providing diverse music, worship and leadership conferences
Robert E. Webber Institute for Worship Studies
Post-Graduate Studies in Worship Theology
2011 – 2012
Southwestern Seminary, Fort Worth, TX
Master of Church Music and Conducting with a minor in Piano and Voice; President's Scholar
1991-1994
Oklahoma Baptist University, Shawnee, OK
Bachelor of Music, Magna Cum Laude
1987-1991
Associate Pastor: Worship and Communications
Deermeadows Baptist Church, Jacksonville, FL
September 2008 – Present
Minister of Music, Worship, & Media
First Baptist Church Jonesboro, Arkansas
October 1999 – August 2008
Minister of Music and Worship
Indian Springs First Baptist Church, Birmingham, AL
September 1996 – September 1999
Associate Director of Music
Mountain Brook Baptist Church, Birmingham, AL
September 1994 – September 1996
Camp Director, Assistant Director, Music
Centrifuge, Ridgecrest Conference Center
Summers of 1992-1994
Undergraduate & Graduate School Music and Worship Internships
Wilshire Baptist Church, Dallas, TX
University Baptist Church, Shawnee, OK
First Southern Baptist Church, Del City, OK
Associate Pastor of Worship and the Arts
Search Committee
Michael Barton (Co-Chair)
Kathy Fendley (Co-Chair)
Hope Adkins
Tracey Ford
Melodie Hardwick
Craig Kirby
Mick Musick (relocated)
This information is available as a brochure.
Click below to download and print!
Voting will open Sunday June 14 at 11:30am and will close at 1pm. If you prefer to vote by phone, please call 865-588-0586 during this time period.
Per Central Bearden's Bylaws, voting is for church members only. Three tellers will be tallying the votes and will keep information confidential.