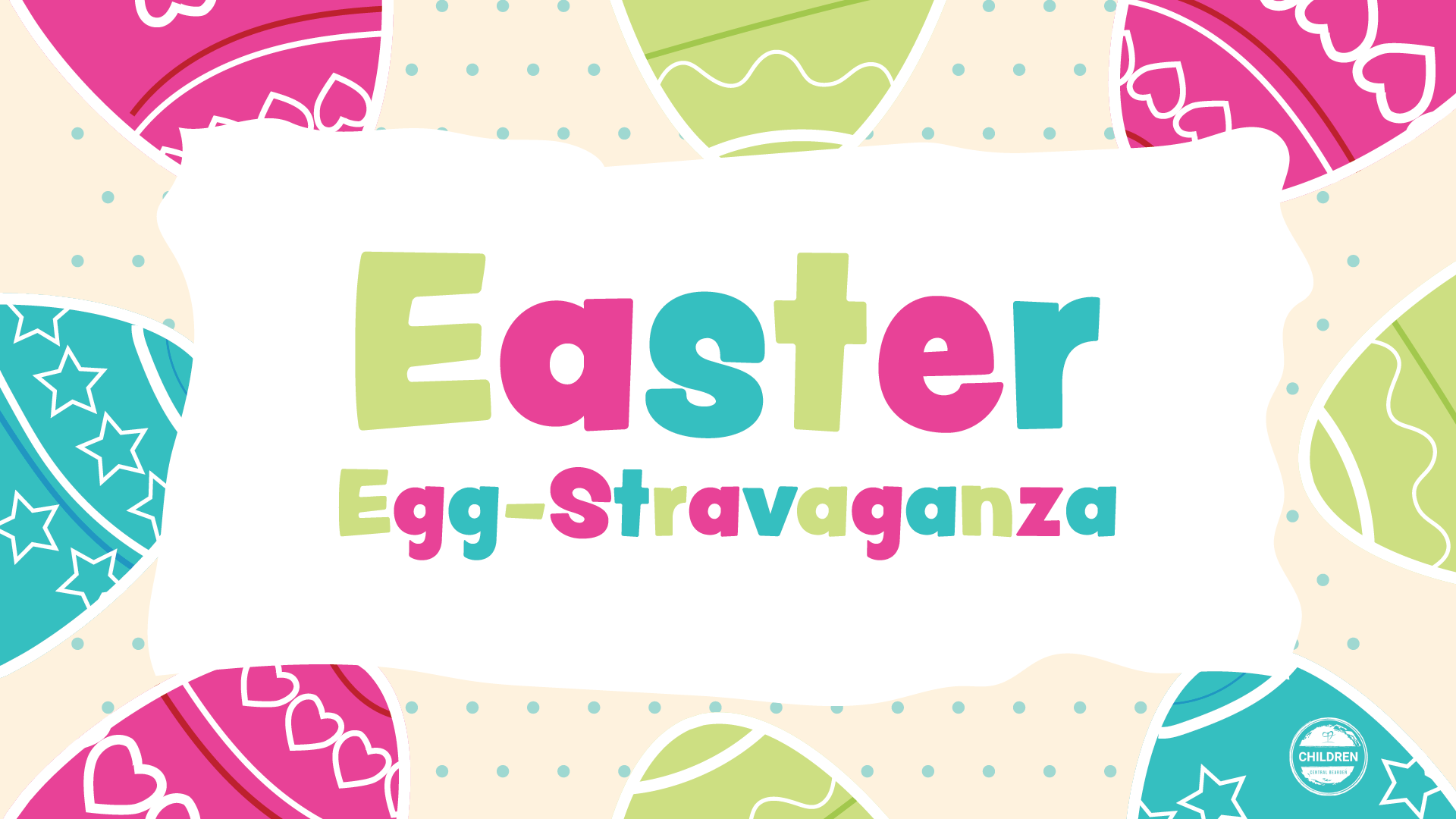 Easter Egg-Stravaganza
Easter is right around the corner and we couldn't be more excited to celebrate the resurrection of Jesus! This year, to help you celebrate, we are hosting an "Easter Egg-stravaganza: Home Edition."
This is a really fun Easter egg hunt you can do with your kids at home using the provided supplies in our free Egg-Stravaganza bags. Each bag contains eggs, candy, and the video and print materials to transform your hunt into a fun-filled, Gospel-centered experience. It's so easy to do!
To get started, pick up your bag Sunday, March 28 (at the children's desk from 8:45 AM – 11:45 AM or in the guest parking lot drive-thru from 2 PM – 3:30 PM). Follow the easy step-by-step instructions in the directions document. You can also find the the "Easter Egg-stravaganza" video here.
Lastly, even though we'll all be doing the Easter egg hunt separately, we want to make this a community experience. Be sure to take pictures or videos of your kids in action. Afterwards, we'll give you an opportunity to share those with one another.
We hope and pray that this fun little experience helps you lead your kids towards their ever-loving, ever-living Savior. Happy Easter!
The Central Bearden Children's Ministry Team