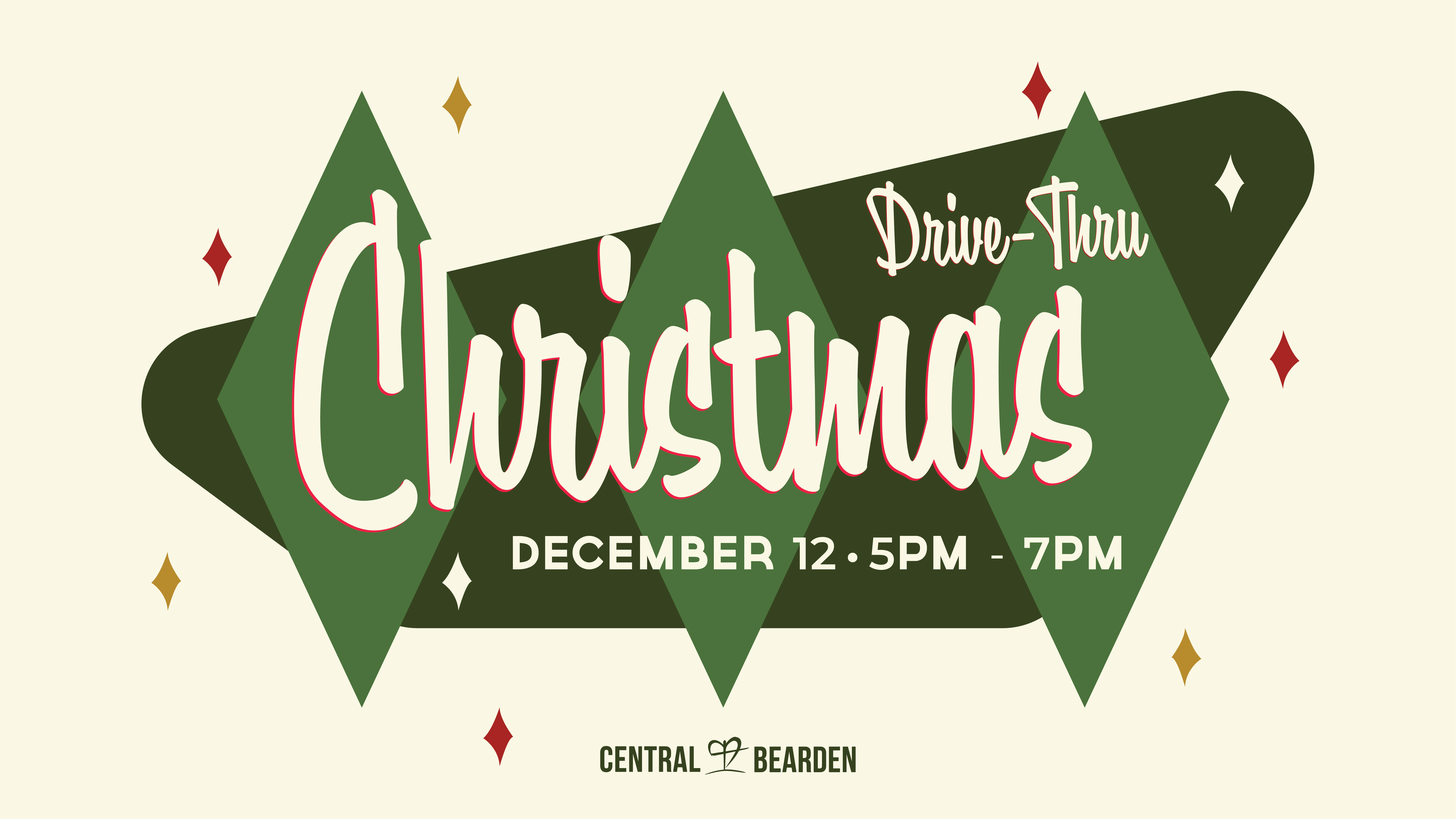 RESCHEDULED Christmas Drive-Thru
RESCHEDULED
Due to weather concerns, the Christmas Drive-Thru has been rescheduled to Sunday, December 13 from 5pm – 7pm!
About This Event
Central Bearden is proud to announce their first Christmas Drive-Thru. The Christmas Drive-Thru will feature the "12 Stops of Christmas" for families and friends to experience the Christmas Story and other Christmas activities in a safe and fun way!
Many of the 12 stops include a treat, activity, or gift (think Trunk-or-Treat meets a Drive-Thru Nativity). We hope to see you there!
This is a free event! Enjoy snacks, drinks, take-home crafts and other treats along with lights, carolers, snow, and live animals to bring the Christmas story to life! Tune to the designated FM station (TBD) to hear the event playlist along. Stay in your vehicle and drive through the marked route which begins just off Deane hill Drive, west of the church buildings (signs will be posted to mark the way!)