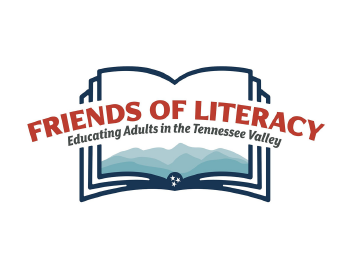 Friends of Literacy
About Friends of Literacy
The mission of Friends of Literacy is to improve literacy and adult education in East Tennessee.
Friends of Literacy is the single comprehensive resource for adult and family literacy in the Knoxville area, with the only adult beginning reading instruction, the only individualized instruction for English language learners, the only one-on-one GED/HiSET prep program in the area, and the only parent-focused family literacy program.
How You Can Help
Work with adult students as instructors in our ESL, basic education, or beginning reading programs. Training, curriculum, and resources are provided.
Assist with Family Literacy events at local elementary schools by engaging children and their parents in reading and literacy related activities.
Serve on committees that plan fundraising events.
Make a donation.
When You Can Help
Instructing Adults: roughly 3 hours a week at days and times mutually agreeable to you and your assigned student
Family Literacy: once a month on a weeknight
Features
Jennifer Riley (programming inquiries) or Kristin Yarnell (volunteering)
Contact Information
1323 North Broadway, Knoxville, TN 37917