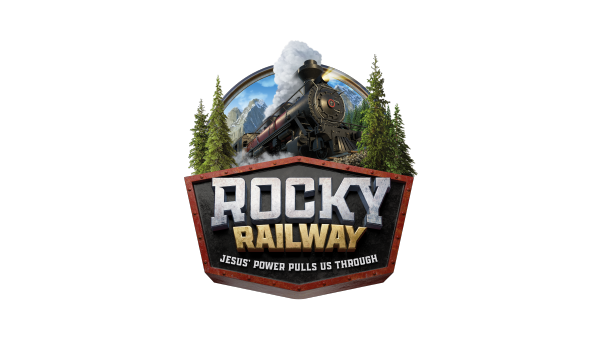 VBS Rocky Railway
VBS Rocky Railway Update: We will be hosting a Virtual VBS for Summer 2020.
Due to COVID-19 and necessary precautions, we will be changing up our summer plans. Get ready for an all-new camp experience! While the method may change the mission has not! Our Children's Ministry focuses on loving children towards a relationship with Jesus Christ as we walk alongside parents and children on their spiritual journey. We strive to make children's ministry one of the first building blocks in a child's spiritual foundation.
When? Live Streamed, July 27-31, 10am-11am
How? More information to come!
Rocky Railway VBS is taking on a new route this summer…to your own home! Jump on the virtual train as we journey though the Bible and learn that Jesus' Power Pulls Us Through! Registration is required to receive a FREE take home VBS kit with daily packets of materials for each day's lesson. Pick-up dates will be July 13th & 20th.
No need to do anything if you previously registered for VBS and would to keep your spot and / or T-shirt order.
If you would like to cancel registration and / or refund for t-shirt order please let us know through email 

[email protected]

If you want to reserve a VBS take home kit, then please register at VBS Registration
Recent Posts
Archives
Categories