Central Bearden's Operation Backyard team gathered last week to build a ramp for 16-year-old Abbi and her new parents, Bill and Vicky. Abbi, who has cerebral palsy, has been in the foster system half her life. She met Vicky in January of this year while hospitalized in Johnson City. Vicky and her husband, Bill, are in their 60s and have never had children. Vicky and Abbi fell in love with one another during their off-and-on time together through June. When Abbi was released from the hospital and returned to her foster home, it was too much for both of them.
"We got a call saying Abbi was crying and crying and crying. She was sad, and Vicky was sad," said Bill, "So I looked at Vicky and said 'go get her.'" Abbi moved in with the couple in June as their foster child while they begin the adoption process.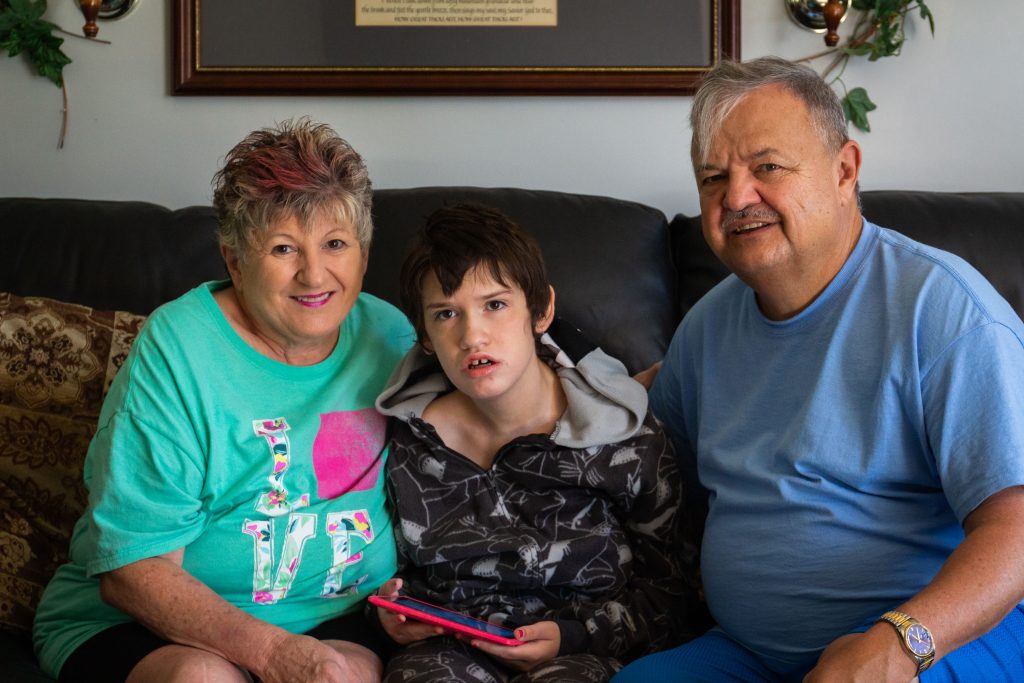 Each day a nurse is with Abbi for 12 hours, helping with her care. Honey, one of the nurses, says that Abbi has made great progress since moving in with Bill and Vicky. "She is a very funny girl and has so much potential. She knows some sign language, she is very nurturing and caring, and she has begun speaking more."
While sitting in the hospital together, Vicky began encouraging Abbi to eat solid foods rather than relying on her G-tube. That progress has continued, and the G-tube is now only necessary for medications.
The family reached out to Operation Backyard about building a ramp for Abbi, who uses a wheelchair for transportation. They have been lifting her up and down the stairs, which caused some falls and minor injuries. Thanks to the team of volunteers, they can now take Abbi out for trips, doctor's visits, walks, and other activities with ease.